Plastics Insights Digital Trial Subscription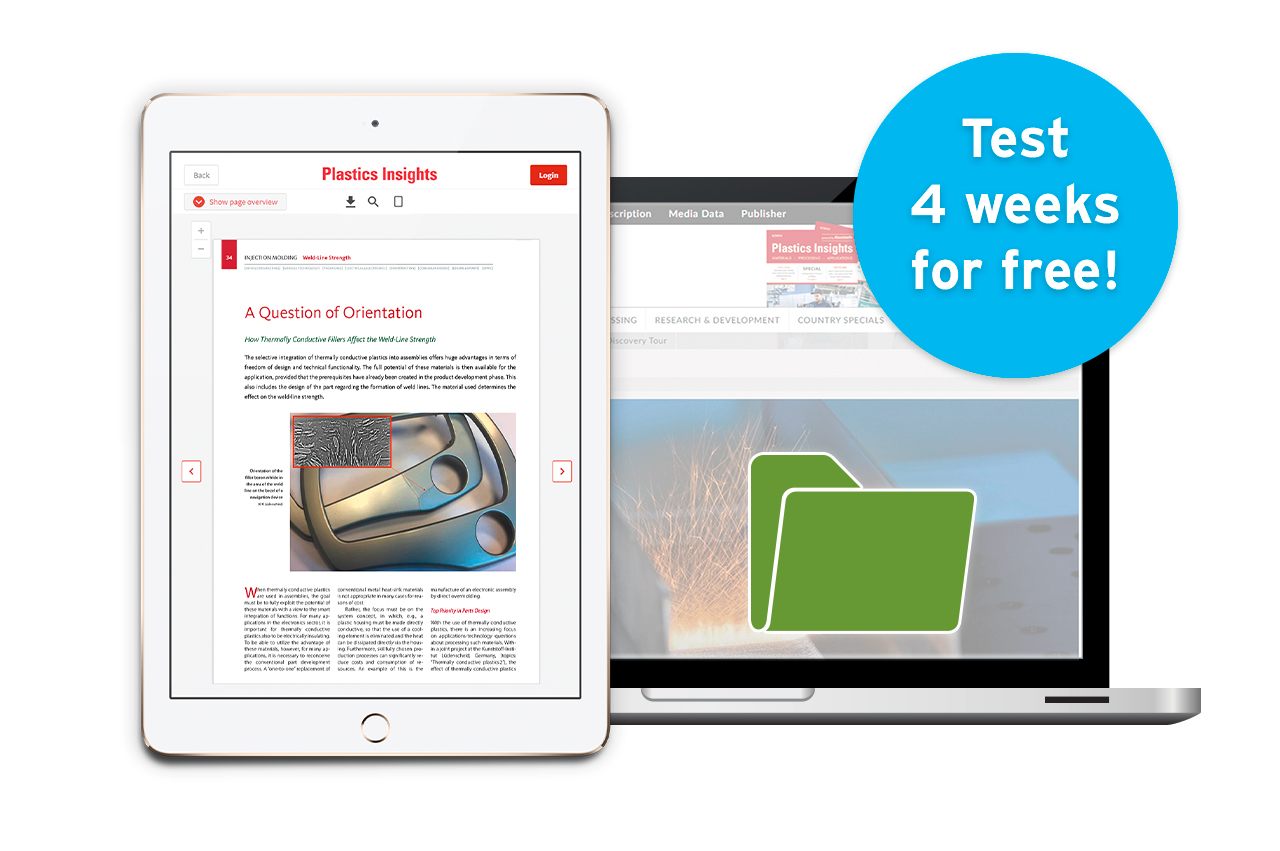 0,00 € zzgl. MwSt.
0,00 € inkl. MwSt.
Plastics Insights Digital Trial Subscription
Try the digital subscription of Plastics Insights 4 weeks free of charge
The digital subscription includes:
E-Paper: The digital edition of Plastics Insights
Plastics-insights.com and kunststoffe.de: Unlimited access to all contents

Online archive: Exclusive access to articles from back issues
If you want to continue the Plastics Insights digital subscription after the free trial period, you don't need to do anything else. The digital annual subscription at the price of € 369.00 will start automatically. If you do not wish to continue reading after the trial period, please write to
kundencenter@hanser.de
at the latest one week prior to the end of the trial period.
Subscriptions for students
Subscriptions for association members
You might also be interested in